The Foundation has numerous campaigns currently running to help educate and promote awareness of head and neck cancer.
Our Donations come from private individual donations, corporate donations, and fundraising events.
John Fordham School of Translational Medicine
Sarah, Ben, and Nick Fordham, together with Veronica, have formed The Fordham Foundation to celebrate and commemorate John's remarkable life and contribution to the community.
The Fordham Foundation held its first fundraising event in December 2020 at Machiavelli Restaurant.
As a result, they have made another remarkably generous donation of $100,000 to the Head and Neck Cancer Foundation.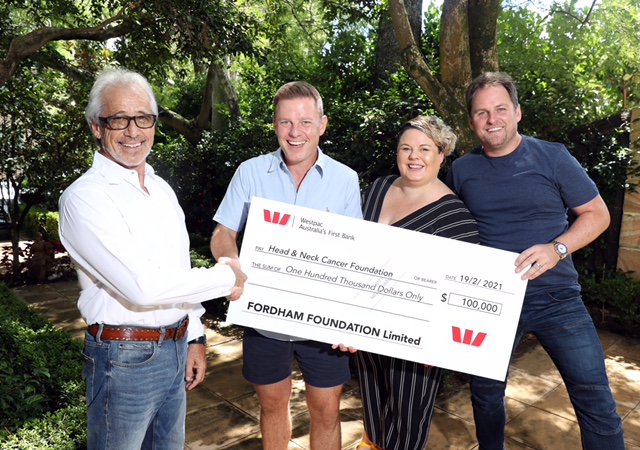 Some of this money will be used to fund ongoing research projects in the development of patient-centric, novel therapies for Head and Neck Cancer.

Intercurrently, one of our major goals is to raise $20,000,000 for the establishment of a freestanding university-affiliated world-first school of translational medicine in Otolaryngology, Head, and Neck Surgery.
We gratefully acknowledge the generosity of the Fordham Foundation and look forward to harmoniously working with them in the future.